Technology Partners
---
Our technology partners include leading corporations that set industry standards as well as innovative organisations that develop and support adjacent technologies. These collaborations ensure we can provide comprehensive security solutions.
These partnerships also allow us and our technology partners to drive new, exciting security solutions to the marketplace.
Interested to become our partner? Proceed to registration.
---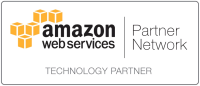 Amazon.com, Inc. (AMZN), is a leading global Internet company and one of the most trafficked Internet retail destinations worldwide. Amazon is one of the first companies to sell products deep into the long tail by housing them in numerous warehouses and distributing products from many partner companies. Amazon directly sells or acts as a platform for the sale of a broad range of products. Since 2004, Amazon has begun to rapidly expand its web services arsenal. Products such as Amazon EC2 (Elastic Compute Cloud) and Amazon S3 (Simple Storage System), Amazon Route 53 have been large successes.
---

AMD designs and produces innovative microprocessors, Flash memory devices and low-power processor solutions for the computer, communications and consumer electronics industries. AMD is dedicated to delivering standards-based, customer-focused solutions for technology users, ranging from enterprises and governments to individual consumers.
---

Apple Computer Inc. develops personal computers, peripherals and other network computing and communication solutions. Its products include the Macintosh line of desktop and notebook computers and the Mac OS X operating system. Bloombase Technologies is a member of the Apple Developer Connection, which gives us access to technical resources that help us develop endpoint security solutions that best fit with existing and developing Macintosh technologies.
---

ARM designs the technology that is at the heart of advanced digital products, from wireless, networking and consumer entertainment solutions to imaging, automotive, security and storage devices. ARM's comprehensive product offering includes RISC microprocessors, graphics processors, video engines, enabling software, cell libraries, embedded memories, high-speed connectivity products, peripherals and development tools. Combined with comprehensive design services, training, support and maintenance, and the company's broad Partner community, they provide a total system solution that offers a fast, reliable path to market for leading electronics companies.
---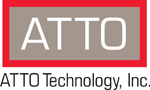 ATTO Technology, Inc. is a global leader of storage connectivity and infrastructure solutions for data-intensive computing environments. ATTO provides a wide range of solutions to help customers store, manage and deliver their data more efficiently. With a focus toward markets that require higher performance, ATTO manufactures host and RAID adapters, converged network adapters, bridges, switches, RAID storage controllers, and management software. ATTO solutions provide connectivity to all storage interfaces including Fibre Channel, SAS, SATA, SCSI, iSCSI, FCoE and 10GbE.
---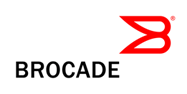 Brocade delivers the industry's leading platforms and solutions for intelligently connecting, managing, and optimizing IT resources in shared storage environments. The world's premier systems, server, and storage providers offer the Brocade SilkWorm family of fabric switches and software as the foundation for SAN solutions in organizations of all sizes. In addition, the Brocade Tapestry(TM) family of application infrastructure solutions extends the ability to proactively manage and optimize application and information resources across the enterprise. Using Brocade solutions, organizations are better positioned to reduce cost, manage complexity, and satisfy business compliance requirements through optimized use and management of their application infrastructures.
---

Cavium, Inc. (NASDAQ: CAVM), offers a broad portfolio of infrastructure solutions for compute, security, storage, switching, connectivity and baseband processing. Cavium's highly integrated multi-core SoC products deliver software compatible solutions across low to high-performance points, enabling secure and intelligent functionality in enterprise, data center and service provider equipment. Cavium processors and solutions are supported by an extensive ecosystem of operating systems, tools, application stacks, hardware-reference designs and other products. Cavium is head quartered in San Jose, CA with design centers in California, Massachusetts, India, Israel, China and Taiwan. For more information, please visit: http://www.cavium.com.
---

Cisco Systems (founded in 1984) is the worldwide leader in networking for the Internet. Cisco's Internet Protocol-based networking solutions are the foundation of both the Internet and most corporate networks around the world. Cisco Systems K.K. was incorporated in 1992. Cisco Systems is listed on the NASDAQ; Symbol: CSCO
---

Citrix Systems, Inc. (Nasdaq: CTXS) is the global leader and most trusted name in on-demand access. More than 180,000 organizations around the world rely on Citrix to provide the best possible access experience to any application for any user. Citrix customers include 100 percent of the Fortune 100 companies and 98 percent of the Fortune Global 500, as well as hundreds of thousands of small businesses and individuals. Citrix has approximately 6,200 channel and alliance partners in more than 100 countries.
---

Dell Inc. (NASDAQ: DELL) listens to customers and delivers innovative technology and services that give them the power to do more. Dell Services provides people, processes and technology to help create, improve or support an efficient IT organization. Its 44,000 global team members provide consulting, infrastructure, support, applications and business processes to help organizations operate their IT more efficiently, proactively and securely. Learn more at www.dell.com.
---

EMC Corporation (NYSE: EMC) is the world leader in information storage systems, software, networks and services, providing the information infrastructure for a connected world. Information about EMC's products and services can be found at www.EMC.com.
---

Emulex, a leader in network connectivity, monitoring and management, provides hardware and software solutions for global networks that support enterprise, cloud, government and telecommunications. Emulex's products enable unrivaled end-to-end application visibility, optimization and acceleration. The Company's I/O connectivity offerings, including its line of ultra high-performance Ethernet and Fibre Channel-based connectivity products, have been designed into server and storage solutions from leading OEMs, including Cisco, Dell, EMC, Fujitsu, Hitachi, HP, Huawei, IBM, NetApp and Oracle, and can be found in the data centers of nearly all of the Fortune 1000. Emulex's monitoring and management solutions, including its portfolio of network visibility and recording products, provide organizations with complete network performance management at speeds up to 100Gb Ethernet. Emulex is headquartered in Costa Mesa, Calif., and has offices and research facilities in North America, Asia and Europe. For more information about Emulex (NYSE:ELX) please visit http://www.Emulex.com.
---
Fujitsu is a leading provider of customer-focused information technology and communications solutions for the global marketplace. Pace-setting device technologies, highly reliable computing and communications products, and a worldwide corps of systems and services experts uniquely position Fujitsu to deliver comprehensive solutions that open up infinite possibilities for our customers' success.
---

Fusion-io has pioneered a next generation storage memory platform for shared data decentralization that significantly improves the processing capabilities within a datacenter by relocating process-critical, or "active", data from centralized storage to the server where it is being processed, a methodology referred to as data decentralization. Fusion's integrated hardware and software solutions leverage non-volatile memory to significantly increase datacenter efficiency and offers enterprise grade performance, reliability, availability and manageability. Fusion's data decentralization platform can transform legacy architectures into next generation datacenters and allows enterprises to consolidate or significantly reduce complex and expensive high performance storage, high performance networking and memory-rich servers. Fusion's platform enables enterprises to increase the utilization, performance and efficiency of their datacenter resources and extract greater value from their information assets.
---

Gemalto provides end-to-end digital security solutions that are designed to make personal digital interactions more convenient, secure and enjoyable. They range from the development of software applications through the design and production of secure personal devices such as smart cards, SIMs, e-passports and tokens to the management of deployment services for their customers.
---

HashiCorp is the leader in multi-cloud infrastructure automation software. The HashiCorp software suite enables organizations to adopt consistent workflows to provision, secure, connect, and run any infrastructure for any application. HashiCorp's open source tools Vagrant™, Packer™, Terraform®, Vault, Consul®, Nomad™, Boundary, and Waypoint™ are downloaded tens of millions of times each year and are broadly adopted by the Global 2000. Enterprise and managed service versions of these products enhance the open source tools with features that promote collaboration, operations, governance, and multi-datacenter functionality. The company is headquartered in San Francisco, though 85 percent of HashiCorp employees work remotely, strategically distributed around the globe. HashiCorp is backed by Bessemer Venture Partners, Franklin Templeton, Geodesic Capital, GGV Capital, IVP, Mayfield, Redpoint Ventures, T. Rowe Price funds and accounts, and True Ventures.
---

Hifn develops solutions to protect information where ever it resides, whether it is in-transit across the network or at-rest, stored on back-up arrays or tape devices. Hifn designs, develops and delivers a variety of security solutions in three categories: Content Inspection, Data Compression and Encryption. Leveraging over a decade of leadership and expertise in data encryption and compression, Hifn transforms advanced technologies into value for our customers, worldwide.
---

Hitachi Data Systems provides information technologies, services and solutions that help companies improve IT costs and agility, and innovate with information to make a difference in the world. Our customers gain compelling return on investment (ROI), unmatched return on assets (ROA), and demonstrable business impact. Our products, services and solutions are trusted by leading enterprises, including more than 70% of the Fortune 100 and more than 80% of the Fortune Global 100. www.HDS.com.
---

HPE SECURITY - Data Security drives leadership in data-centric security and encryption solutions. With over 80 patents and 51 years of expertise we protect the world's largest brands and neutralize breach impact by securing sensitive data-at-rest, in-use and in-motion. Our solutions provide advanced encryption, tokenization and key management that protect sensitive data across enterprise applications, data processing IT, cloud, payments ecosystems, mission critical transactions, storage, and big data platforms. HPE SECURITY - Data Security solves one of the industry's biggest challenges: simplifying the protection of sensitive data in even the most complex use cases. hpe.com/software/DataSecurity
---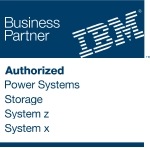 IBM is the world's largest information technology company, with 80 years of leadership in helping businesses innovate. IBM works with companies of all sizes around the world to deploy a full range of IBM technologies.
---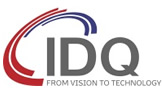 ID Quantique SA engages in the design and manufacture of hardware products for network security and optical instrumentation markets. It offers true random number generators based on quantum physics, as well as layer 2 encryption products with quantum key distribution. These products are used by customers in the financial, industrial and government sector all over the world. It also commercializes ultra sensitive light sensors used in medical/environmental instrumentation, quantum optics, aerospace, and defense applications.
---

For more than three decades, Intel has developed technology enabling the computer and more recently the Internet revolutions that have changed the world. Intel supplies the computing and communications industries with chips, boards, systems, and software building blocks that are the "ingredients" of computers, servers and networking and communications products.
---

LSI Corporation (NYSE: LSI) is a leading designer and manufacturer of storage components and storage, communications, and consumer semiconductors for applications that access, interconnect and store data, voice and video. In addition, the company supplies storage network solutions for the enterprise. LSI Logic is headquartered at 1621 Barber Lane, Milpitas, CA 95035.
---

Micro Focus is a global software company with 40 years of experience in delivering and supporting enterprise software solutions that help customers innovate faster with lower risk. Our portfolio enables our 20,000 customers to build, operate and secure the applications and IT systems that meet the challenges of change. We are a global software company, committed to enabling customers to both embrace the latest technologies and maximize the value of their IT investments. Everything we do is based on a simple idea: the fastest way to get results from new technology investments is to build on what you have–in essence, bridging the old and the new.
---

Founded in 1975, Microsoft (Nasdaq "MSFT") is the worldwide leader in software, services and solutions that help people and businesses realize their full potential.
---

MySQL is the world's most popular open source database software, with over 100 million copies of its software downloaded or distributed throughout its history. With its superior speed, reliability, and ease of use, MySQL has become the preferred choice for Web, Web 2.0, SaaS, ISV, Telecom companies and forward-thinking corporate IT Managers because it eliminates the major problems associated with downtime, maintenance and administration for modern, online applications.
---
nCipher Security empowers world-leading organizations by delivering trust, integrity and control to their business critical information and applications.
---

NEC Corporation (NASDAQ: NIPNY) (FTSE: 6701q.l) is a leading provider of Internet solutions, dedicated to meeting the specialized needs of its customers in the key computer, network and electron device fields through its three market-focused in-house companies: NEC Solutions, NEC Networks and NEC Electron Devices.
---
NVIDIA's (NASDAQ: NVDA) invention of the GPU in 1999 sparked the growth of the PC gaming market and has redefined modern computer graphics, high performance computing and artificial intelligence. The company's pioneering work in accelerated computing and AI is reshaping trillion-dollar industries, such as transportation, healthcare and manufacturing, and fueling the growth of many others.
---

Novell, Inc. (Nasdaq: NOVL) is a leading provider of infrastructure software and services to over 50,000 customers in 43 countries. With more than 20 years of experience in data center, workgroup and desktop solutions, Novell's 6,000 employees, 5,000 partners and support centers around the world are meeting customer requirements for identity-driven computing and Linux solutions. By providing enterprise-class software and support for commercial and open source software, Novell delivers increased operating flexibility and choice at a lower total cost of ownership.
---

The Nippon Telegraph and Telephone (NTT) Group has led the development of telecommunications in Japan for more than a century. The major companies that comprise the NTT Group continue to accommodate the emerging needs of the ubiquitous broadband society in the 21st century, while fulfilling their social mission in each business field in an increasingly competitive global market environment
---

Oracle's business is information—how to manage it, use it, share it, protect it. For nearly three decades, Oracle, the world's largest enterprise software company, has provided the software and services that let organizations get the most up-to-date and accurate information from their business systems. Oracle is helping more governments and businesses around the world become information-driven than any other company. Read more about the three principles that let companies use high-quality information to collaborate, measure results for continuous improvement, align their stakeholders, and communicate a single truth to all their constituents.
---

QLogic is a leading supplier of high-performance storage networking solutions, which include controller chips, host adapters and fabric switches that are the backbone of storage networks for most Global 2000 corporations. The company delivers a broad and diverse portfolio of products that includes Fibre Channel HBAs, blade server embedded Fibre Channel switches, Fibre Channel stackable switches, iSCSI HBAs, iSCSI routers and storage services platforms for enabling advanced storage management applications.
---

Red Hat, the world's leading open source and Linux provider, is headquartered in Raleigh, NC with satellite offices spanning the globe. Red Hat is leading Linux and open source solutions into the mainstream by making high quality, low cost technology accessible. Red Hat provides operating system software along with middleware, applications and management solutions. Red Hat also offers support, training and consulting services to its customers worldwide and through top-tier partnerships. Red Hat's open source strategy offers customers a long term plan for building infrastructures that are based on and leverage open source technologies with focus on security and ease of management.
---

Senetas Corporation Limited (ASX Code: SEN) is an Australian ASX-listed public company and is the world's leading developer and supplier of high speed network encryption hardware products. Its products are accredited to the highest international government security standards (FIPS 140-2 Level 3 and Common Criteria EAL4+). Senetas is now represented in more than 40 countries and customers include Government, military and law enforcement agencies, as well as leading financial institutions in Australia, USA, Middle East, Asia, and Europe.
---

Sophos frees IT managers to focus on their businesses. The company provides endpoint, encryption, email, web, and NAC security solutions that are simple to deploy, manage and use. Over 100 million users trust Sophos as the best protection against today's complex threats and analysts endorse the company as a leader. The company has more than two decades of experience and a global network of threat analysis centers that enable it to respond rapidly to emerging threats. As a result, Sophos achieves the highest levels of customer satisfaction in the industry. The company has headquarters in Boston, Mass., and Oxford, UK.
---

Sun Microsystems is a key provider of industrial-strength hardware, software and services that powers the Internet and allows companies worldwide to ".com" their businesses. Sun has built a range of technologies such as Java, Jini, Solaris, and SPARC that uniquely suit the requirements of e-business. Sun and Bloombase are commited under i-Force initiatives to deliver proven solutions that reduce cost and time to market, and addresses business objectives by helping to reduce risk and speed to implementation of solutions, lowering total cost of ownership and increase productivity of assets.
---

Headquartered in Emeryville, CA, Sybase, Inc., is one of the largest global independent software companies. Sybase helps businesses integrate, manage and deliver applications, content, and data anywhere they are needed. The company's products, combined with its world-class professional services and partner technologies, provide a comprehensive platform for integrated, end-to-end solutions in mobile and embedded computing, data warehousing, and Web environments. Sybase focuses especially on Enterprise Portal (EP) solutions, which give businesses the ability to extend their enterprise to customers, partners, and suppliers by converting stored data into useful information, which can be organized, integrated, and personalized for use anywhere at anytime. Sybase customers represent the industries leading the global economy, with strong concentrations in financial services, public sector, telecommunications, and healthcare.
---

Symantec is the world leader in providing solutions to help individuals and enterprises assure the security, availability, and integrity of their information. Headquartered in Cupertino, Calif., Symantec has operations in more than 40 countries.
---

Thales e-Security is a leading global provider of data protection solutions with more than 40 years experience securing the world's most sensitive information. Customers—businesses, governments, and technology vendors with a broad range of challenges—use Thales products and services to improve the security of applications that rely on encryption and digital signatures. By protecting the confidentiality, integrity, and availability of sensitive information that flows through today's traditional, virtualized, and cloud-based infrastructures, Thales is helping organizations reduce risk, demonstrate compliance, enhance agility, and pursue strategic goals with greater confidence.
---

VMware is the world's leading provider of virtualization solutions and services. Through a pioneering virtualization approach, VMware solutions separate the operating system and application software from the underlying hardware, delivering significant improvements in efficiency, availability, flexibility and manageability.